The Law of Attraction in Action
Is it possible to bend reality in the direction of your will?
Using mind power?
Is The Law of Attraction real?
You're about to read a story of The Law of Attraction in Action.
Law of Attraction – Free Ebook
How to Attract Abundance with Positive Thoughts and Abilities
https://www.law-of-attraction-haven.com/support-files/how-to-attract- abundance.pdf
A Personal Story about The Law of Attraction in Action
Some years ago, I was living in South Florida, renting a spare room at my sister's place.
At the time, I was traveling to North Florida and attending tax deed sales in several counties northwest of Gainesville. As this was my first time doing this, I got a little excited. And I bought too many properties. I write about my experiences doing this in my ebook Make Big Profits Flipping Florida Land.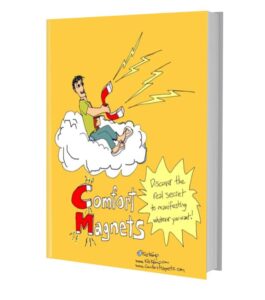 My sister, Kim, had recently finished reading The Secret and she had also read a book about The Law of Attraction.
I had heard a little about both of these books, but, for the most part, I was unfamiliar with them.
I thought I'd ask her opinion on how I could use The Secret and The Law of Attraction to sell my properties in North Florida.
I had some 50' x 100' land lots that weren't moving (selling). One night while eating takeout, and watching TV with my sister, I expressed my frustration of "not being able to sell the lots".
"You've read The Secret, so do you have any ideas of what I could do to sell these properties?" I asked Kim.
"What would you do if you sold them?" She replied. "I know you haven't sold them. But what would you do if you had sold them."
"I would draw up the deed and get the paperwork ready to be mailed out," I explained. "Buy some 8-and-half-by-eleven envelopes, stamp them, put the addresses on them."
"With the Law of Attraction, it states that you have to act as if your desired outcome already happened," Kim explained. "You have to get comfortable with it as already having happened, whatever your desired result or outcome is. So, with your real estate, you would prepare the paperwork as if you've sold it. And you can just leave the name and address of the buyer blank."
I followed Kim's advice.
I purchased the envelopes, the stamps. I filled out the deed paperwork. I put the paperwork in the envelopes ready to go, and placed them on top of the dresser.
The properties, which I had been sitting on for months, sold within the next two weeks.
I realized that if I want something to happen, I must act "as if" it has already happened.
Summary of The Law of Attraction – Bending Reality in the Direction of your Will
If you want to bend reality in the direction of your will, put The Law of Attraction into action, by assuming the end result, acting "as if" the end result has already happened, and preparing accordingly.
I talk about this in detail in my 51-page ebook, Comfort Magnets.
Want more? Click the image below.